In an increasingly competitive market for sophisticated and experienced professional and investment talent, family offices are seeking and applying new approaches to attract and retain top level executives. The Family Business Enterprise of the future will be very different from the traditional business model of the past. Future enterprises will be more strategic and proactive,. They will provide a distinct value proposition that resonates with family members as clients who will choose to do business with the family enterprise vs. outside competitors.
For over 20 years, Mack International has helped Family Enterprises manage key issues in identifying ideal candidates for their C-Suite leadership. The big questions: What are today's top challenges in recruiting/retaining? How does a Family Business overcome them to build for a successful future?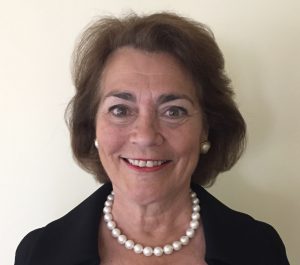 According to Linda Mack, the top 4 recruiting challenges facing Family Businesses are:
Increased competition
Managing the hybrid work environment
Hiring the right culture fit
Consequences of inflation and higher interest rates
Post pandemic competition for talent for the C-suite is strong and shows no signs of softening. Not only do family businesses need to look for the requisite skills to succeed in the position they are filling, but the right culture fit for their organization. If the culture fit is not right, even the most talented hire has a low probability of being successful. Once you identify the ideal candidate, if they need to relocate, inflation and higher mortgage rates pose an additional layer of challenge. The remote work environment is a huge challenge because it affects the fabric of the culture that is dependent upon personal relationships and trust that grow stronger through in-person collaboration, training, and mentoring.
The top retention strategies include:
Growth and development opportunities
An inspiring culture
Amenities
Consistency in treatment of family members vs. non-family members in leadership positions.
Most Family Business Enterprises are looking for executives to stay with them 10-15 years, so retention strategies are imperative. Compensation has to stay competitive with the market, but there are other "soft" factors to consider. Family Offices have an advantage over big corporations because they are inherently more personal. This is important for employees seeking a sense of "belonging" and work/life balance. There are expectations that leaders will be flexible, adaptable, and transparent. Giving employees that sense of belonging and opportunities for growth and development are key and part of an inspiring culture that people won't want to leave. Amenities such as fitness areas, onsite cafes and informal gathering spaces are becoming popular for the purposes of both convenience and bonding. An executive "preferred" benefit plan might be designed to recruit and retain those in the C-suite.
Family businesses that are clear about their future needs and establish leadership requirements and personal attributes are set up for success. Creating internships, training and development programs, and mentorship opportunities can help in identifying potential leaders whether they are family members or non-family members.
Best practices in hiring family members for key positions include having protocols that demonstrate neutrality in order to avoid awkward situations. Family members should qualify, be interviewed, and ultimately be held accountable for the same performance metrics as others in comparable positions. They should be compensated according to market rates—no more and no less. In order to attract and retain the best and brightest, the most prudent approach from a credibility standpoint is to be consistent across the board.
On the subject of the future, Linda offers that new leaders need to be more strategic, proactive, and inspiring than ever before. Aside from having a strong business, financial and investment acumen, and being technologically savvy, family offices will be searching for leaders who are well networked in the market and able to foster an engaging and inspiring culture, particularly in a hybrid work environment. The best strategic leaders are expert generalists who not only have knowledge across the horizontal spectrum of all the wealth management disciplines but also understand the interconnectivity between each. Nothing happens in isolation and each decision has implications across multiple disciplines.
About Mack International LLC
Mack International is the premier boutique retained executive search and strategic management/human capital consulting firm serving national and international clients in the family office, family business enterprise and the wealth management industries on a national and international basis. Founded in 2002, the firm has achieved an exceptional track record of success as evidenced by its unmatched industry expertise, in-depth market knowledge and unparalleled track record of success. Founder and President, Linda C. Mack has established proprietary methodologies such as the Mack 360© and is credited for having coined the term "expert generalist" in the industry.

#incometax #taxseason #federaltaxpolicy #taxation #EstateTax #Deathtax #wealthtax #taxLegislation #CongressionalCaucus #CapitalGainsTax #incometaxrates #incometaxseason #taxrefund #taxreturn #incometaxreturn #gifttax #Generationskippingtax #InheritanceTax #repealestatetax #FamilyBusiness #promotefamilybusinesses #familyowned #supportlocalbusiness #womeninbusiness #AdvocatingForFamilyBusinesses #Generationallyowned #Multigenerationalbusiness  @FamilyEnterpriseUSA @PolicyAndTaxationGroup @DitchTheEstateTax #FamilyEnterpriseUSA #PolicyAndTaxationGroup #DitchTheEstateTax