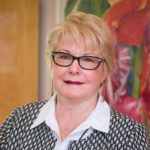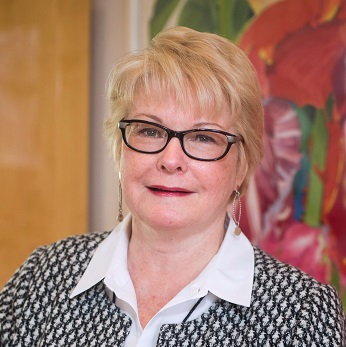 Patricia M. Soldano
Founder & President & Chairman, Policy and Taxation Group
Patricia M. Soldano has spent over 30 years providing family office services. She developed Cymric Family Office Services into a multi-family office in 1996, and sold to GenSpring Family Offices in January 2009, where she was Managing Director of Western Region for GenSpring for 5 years and then a Family Office Consultant to GenSpring until December of 2017.
Ms. Soldano is President of Family Enterprise USA; its mission is to promote the growth of family businesses in the US, and she is President of Policy and Taxation Group, dedicated to reforming/repealing the gift, estate, and GST taxes. She is Principal Advisor to the Drucker School Global Family Business Institute, and a member of CSUF Family Business Center and on Family Business Editorial Committee for Trust & Estate Magazine. She serves on the Investment Committee, Comp Committee and Audit Committee for Alzheimer's Orange County. Ms. Soldano received an MBA from Claremont Graduate School, The Drucker School and a BA in Business Administration from Cal State University Fullerton.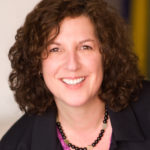 Sharon Kerr
Controller
As Controller for Policy and Taxation Group, Sharon oversees the daily accounting and tax reporting functions of the organization. Sharon has over 25 years of experience as a CPA and financial advisor. For much of her career, she has worked with providing financial and accounting services for family offices, including working closely with Patricia Soldano and the Cymric Family Office for many years. Sharon holds her Bachelor of Science in Business Administration: Accounting from California State University, Northridge, is a CPA (Inactive Status) and currently resides in Wolfeboro, New Hampshire.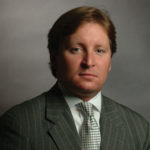 Aubrey Rothrock
Outside Counsel
Aubrey Rothrock has extensive experience in managing all aspects of government relations initiatives for large domestic and multinational corporations. His practice includes monitoring and analyzing legislative and regulatory developments; drafting federal legislation, amendments and congressional testimony; and working directly with members of Congress, their staffs, and the Administration to enact or oppose pending legislation.
Aubrey has been actively involved in the formation of numerous private-sector coalitions to reduce federal tax burdens and mitigate the impact of regulations in the areas of health benefits, financial services, environment, transportation and trade.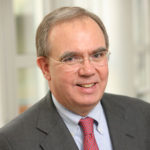 Charles D. ("Skip") Fox IV
Outside Counsel
Skip Fox is a partner in the Charlottesville office of McGuireWoods LLP and chair of the firm's Tax and Employee Benefits Department. Skip concentrates his practice in estate planning, estate administration, trust law, and charitable organizations. Skip has been on the faculty of the American Bankers Association's National Trust School and National Graduate Trust School since 1987. He was an Adjunct Professor at Northwestern University School of Law where he taught from 1983 to 2005 and has been an Adjunct Professor at the University of Virginia School of Law since 2006. He speaks extensively around the country on estate planning topics and is the co-presenter of the long-running monthly teleconference series on estate planning and fiduciary law issues sponsored by the American Bankers Association. Skip has contributed articles to numerous publications and is a regular columnist for the ABA Trust Newsletter on tax matters. He is the author or co-author of seven books on estate planning topics. Skip is a Fellow and President-Elect of the American College of Trust and Estate Counsel. Skip received his A.B. from Princeton, his M.A. from Yale, and his J.D. from the University of Virginia. Skip's wife, Beth, is a retired trust officer and they have two sons, Quent and Elm.
Board Of Directors
Ernie Pomerleau
President – Pomerleau Real Estate
Steve Elsberry
CEO – Elsberry Family Office
Brett Rousch
Chattanooga, TN
Pat Soldano
Founder of Policy and Taxation Group
Michael Lunceford
Mary Kay International