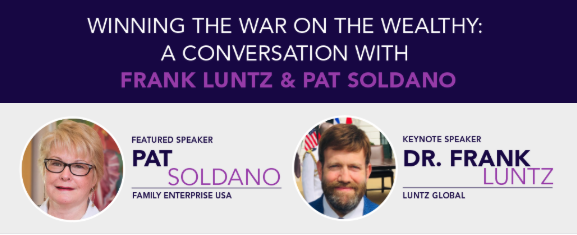 Hybrid Event: Attend In-Person or Virtually
April 20-22, 2022
How have the voter attitudes changed toward the wealthy in this country.
Can the trajectory be changed; how can that happen?
How has the political and economic climate affected voters and the resulting legislation over the past two decades.
What does the future hold?
---
Policy and Taxation Group is your voice in Washington on economic freedom. We advocate for policies that allow American families to fully enjoy the economic liberties and benefits of a robust free market unique to our nation. For over 25 years, we have been the loudest voice in the nation's capital on eliminating the death tax. This ill-conceived tax has a destructive impact on families, family businesses, job creation, and the national economy.
---
@FamilyEnterpriseUSA @PolicyAndTaxationGroup @DitchTheEstateTax #FamilyBusiness #Business #SmallBiz #EstateTax #Deathtax #CapitalGainsTax #StepUpInBasis #Taxes #gifttax #Generationskippingtax #InheritanceTax #repealestatetax #promotefamilybusinesses #taxLegislation #AdvocatingForFamilyBusinesses #incometax #Generationallyowned #Multigenerationalbusiness