Lex Saturno Fourth Generation Mckee Foods; McKee Foods (makers of Little Debbie, Drakes and Sunbelt Bakery) and David Plimpton, Chairman, CEO and President of Inolex, joins the Board of Directors of Family Enterprise USA
"Our Board of Directors is comprised of a dedicated team of experienced multigenerational family business owners who provide the strategy and guidance for Family Enterprise USA to advocate for family businesses in Washington DC", said Pat Soldano, President of Family Enterprise USA. "We are excited to have Lex Saturno join the Board of Directors of Family Enterprise USA and bring his youthful perspective as well as his 4th generation family member experience, of a family business, Little Debbie's Cakes. In addition, we are very pleased to have David Plimpton, Chairman, CEO and President of Inolex a 125-year company, family owned business, that has been at the forefront of applying new technologies to develop u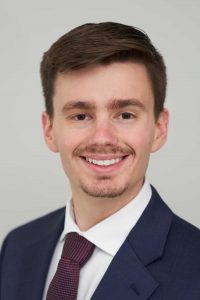 nique solutions for leading beauty care brands, bring his business experience to the Board of FEUSA."
Lex is a fourth-generation business owner of McKee Foods. Currently working to fulfill the outside requirements established for family members, he plans to work in the family business within the next two years. Already wanting to get involved at McKee Foods, he has served on committees and currently serves on the Family Contribution Committee. After graduating from University of Kentucky with a Bachelor of Science degree in accounting, Lex lived just outside the Washington, DC area for a little over a year, soaking up the political scene and getting a feel for the government in action. He has recently relocated to Tennessee.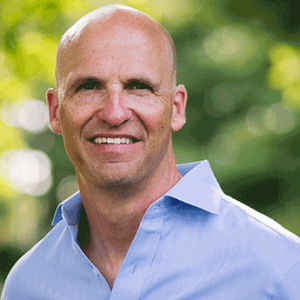 David Plimpton is the Chairman, CEO & President of INOLEX, a leading independent, global manufacturer dedicated to providing innovative, natural, and sustainable ingredients for health, wellness, and beauty care brands around the world. In his earlier career, David was Director of Private Equity Investments at Deutsche Bank Private Wealth Management (formerly, the legacy Alex Brown & Sons investment bank). Reporting into the Head of Private Equity in Zurich, David led capital formation, fund launches, and relationships across dozens of Deutsche Bank proprietary private equity fund offerings in his capacity as Head of Business Development & Distribution for the Americas. He has worked with various venture firms and led entrepreneurial "hands on" investments in several startups. At heart, David is an early stage entrepreneur, believing that people of every successful and meaningful enterprise must seek to "serve one another as together we serve".
It's time to support the future of Family Businesses!!!
---
Policy and Taxation Group is your voice in Washington on economic freedom. We advocate for policies that allow American families to fully enjoy the economic liberties and benefits of a robust free market unique to our nation. For over 25 years, we have been the loudest voice in the nation's capital on eliminating the death tax. This ill-conceived tax has a destructive impact on families, family businesses, job creation, and the national economy.
---