Alan Hirschfeld joins the Board of Directors of Policy and Taxation Group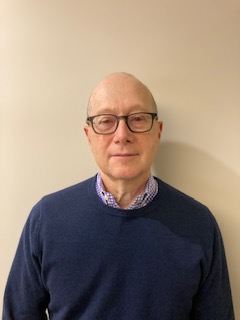 Alan H. Hirschfeld is General Counsel of TFMG Associates, LLC, a family office in New York that serves four generations.
Prior to joining TFMG, Mr. Hirschfeld served as the Senior Fiduciary Officer in the New York office of The Northern Trust Company. Mr. Hirschfeld was instrumental in the formation of Northern Trust's Delaware trust company.
Mr. Hirschfeld practiced trusts and estates law with the New York office of Weil Gotshal & Manges LLP followed by a role as a Vice President and Senior Estate Planner at Neuberger Berman Trust Company.
Mr. Hirschfeld graduated cum laude from University of Rochester and holds a Juris Doctor degree from SUNY at Buffalo Law School. He is a graduate of the LL.M. (Masters in Taxation) program of New York University Law School.
Mr. Hirschfeld is admitted to practice law in New York, Florida and Connecticut. He is a member of the regulatory committee of the Private Investor Coalition and has served on several committees of the New York City Bar Association and of the Trusts and Estates Group of the UJA-Federation of New York.
Mr. Hirschfeld resides in New York City with his wife and children.
---
Policy and Taxation Group is your voice in Washington on economic freedom. We advocate for policies that allow American families to fully enjoy the economic liberties and benefits of a robust free market unique to our nation. For over 25 years, we have been the loudest voice in the nation's capital on eliminating the death tax. This ill-conceived tax has a destructive impact on families, family businesses, job creation, and the national economy.
---