P
atricia M. Soldano
Founder, Policy and Taxation Group
GenSpring Family Office Consultant
Patricia M. Soldano has spent over 25 years managing family offices, providing full service, integrated family office services to many families. She developed Cymric Family Office Services into a multi-family office in 1996, and in January of 2009, Cymric became part of GenSpring Family Offices.
Through the years of serving families, Ms. Soldano has experienced the death of clients and the very destructive effect the estate tax had on their families. So in 1995, Ms. Soldano founded Policy and Taxation Group to educate Congress, the President, and the public about the devastating effects of gift, estate, and generation skipping taxes on families. The organization encourages estate tax reform and has testified before the Congressional Ways and Means Committee on this issue. Ms. Soldano is a recognized speaker on the topic of family wealth; she has been published in Trusts & Estates magazine, Private Wealth, The Washington Post, Forbes, Wealth Manager magazine, Fund Fire, Infovest, and other newspapers and periodicals.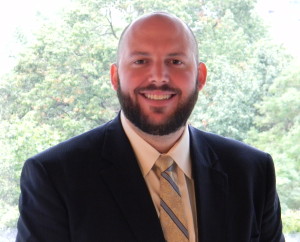 Tyler Deaton
Senior Advisor
Tyler is an experienced lobbyist, consultant, and spokesperson, providing clients with a strong public voice and a strategic bipartisan approach. He is known as someone who can work on both sides of the aisle and successfully navigate negotiations between Republicans and Democrats on complex issues.
Tyler has worked on legislation ranging from market-driven healthcare reform solutions to long-term capital finance and transportation projects. His experience also includes building successful bipartisan advocacy programs in the areas of education reform, immigration reform, and civil rights.
Tyler is a member of the New Hampshire Republican State Committee and the Concord Republican Committee. He studied political science at Wheaton College in Illinois. Tyler and his fiancé James split their time between Concord, New Hampshire and Washington, DC.
Nathan Parsons-Schwarz
Director of Operations
As Director of Operations for Policy and Taxation Group, Nathan oversees compliance, finance, and personnel. He has an extensive background in field operations and grassroots organizing, having worked on political campaigns in ten states. He also served as the Special Assistant to former Kentucky Secretary of State Trey Grayson. Nathan holds a B.A. degree in Political Science from Transylvania University in Lexington, KY. He currently resides in Northern Virginia.
As Controller for Policy and Taxation Group, Sharon oversees the daily accounting and tax reporting functions of the organization. Sharon has over 25 years of experience as a CPA and financial advisor. For much of her career, she has worked with providing financial and accounting services for family offices, including working closely with Patricia Soldano and the Cymric Family Office for many years. Sharon holds her Bachelor of Science in Business Administration: Accounting from California State University, Northridge, is a CPA (Inactive Status) and currently resides in Seattle, Washington.